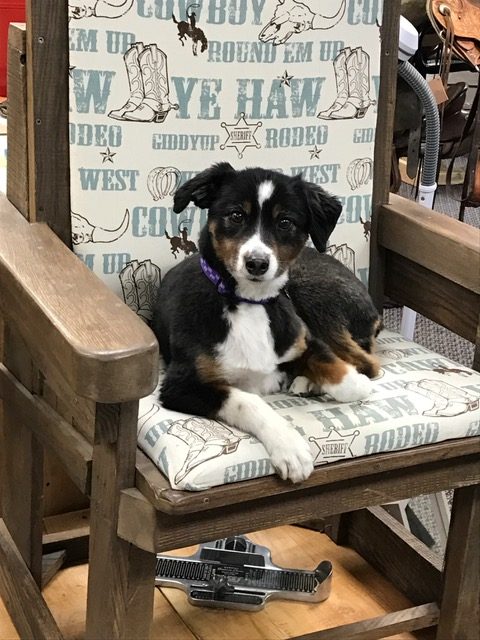 The Gettin Place
The Gettin Place is your local shop for custom cowboy boots & leather work, bedrolls, horse packing, local artisan creations, & unique gifts.
Our Vision
Our vision is to be there for the needs of our community.  Whether it be leather repair, leather gear, boot/shoe repair, bedrolls, furniture, local artisan work, gifts and more, we are here to serve the residents of Elmore County and beyond!
Our Story
Our family is very busy and when the opportunity for "The Gettin Place" came about, we jumped in with both feet.  Our entire family helps out with our store.  We have been in Mountain Home and the surrounding area for many years.  We have a passion for wanting to have what our community needs.  One of our goals was to be able to help our little town!  We have many local artisans represented in our store!
Come in and see us!
Meet "Mo" the official store greeter!  She loves dog treats!
Next Steps...
Are you ready for the perfect pair of boots?